| | |
| --- | --- |
| | |

CD DVD CDCard MiniCD Price list
Show price list for CD, CD-R, DVD, DVD-R, MiniCD e CDCard duplication, replication with silkscreen or digital printed label. Click here


Orders / Estimates / Send File
To proceed with an order first receive a free estimate. Send files from here. Click here
Typography Press: Offset Digital Printing
WE PRINT, WE SELL and DELIVER at DISTANCE
WE HAVE PULLED DOWN: PRICES and DISTANCES
OUR FORCE is to PRODUCE SMALL and MEDIUM AMOUNTS to the PRICES of the GREAT AMOUNTS

We are specialized in the Color and B&W press, in account to third party
Our prices are between the lowest of Europe
We supply also small and medium amounts
You will find total quality
Sure and reduced times of delivery
Internal graphic studio
Deliveries all over the world

Mailinglist:
Click here to receive automatically our special offers and updated price list.
Photomontage and Photo Processing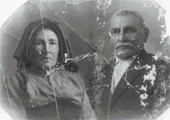 We can retouch old photo, photographs of marriages and ceremonies, touch up photograph of modelle and models. The photographic retouch is made with digital devices very high optical resolution.
The photos can be digitized for a lot of reasons.
For example:
Digital photo retouche
Many digital processing applications
Photo and negative archives on CD-ROM or DVD.
Photomontage
Masks
Masks to apply backgrounds and frames
Ancient Photo retouche, damaged with the time
To transform B&W photos to colors
Elimination of subjects or undesired objects
Elimination of the red eyes effect
Donate more contrast and brightness to the photos
Look our photo mountage examples.
Graphics and DTP Desktop Publishing
---
Centromedia offers all the services related to the world of the edition. With pure photolito, with drum scanners which guarantees the greatest levels of quality, with DTP services - Desktop Publishing. The realization of projects is carried out in 2d or 3d with the most modern technologies suitable for the press with colors. The company developed an innovating workflow which makes it possible to optimize the productive process and to obtain the greatest quality in phase of pressing.
For those who have the requirement of multisupport productions (Book + CD Rom + Web site) Centromedia represents the ideal partner. The contents for the different media are managed at the same time, with considerable savings in money and time of production.
---
Graphical study and Advertising Graphics
Coordinated company image, company trademarks, logotype of company, social colors, letters paper and envelope, business card, internal and external forms and modules, mark of product, logotype of product, colors and signs for product lines, technician publications of products, catalogues, house organ, annual reports, diaries, tickets of invitation, cards, product design, form study for commercial products, advertising objects, gadgets, packing exhibitors and dispensers with advertising elements, shopping bags, various guards, paper of packs, purses (shopping bag), depliants, catalogues, leaflets, goods discounts. Creation and executives of: road posters, poster, play-bills, panels, neon signs, streamers, stands preparation, adhesives for vehicles, streamers and panels, slides, video signature and themes, storyboard, computer graphics, video recording for advertising and for conferences.
---
Heads, booklet, monographs, books, reviews, calendars, handbooks, reviews of company, opuscules of instructions, relations of budget.