Welcome to
Centromedia

CD & DVD duplication
Typography printing
Silkscreen printing
Information Technology

CD DVD CDCard MiniCD Price list
Show price list for CD, CD-R, DVD, DVD-R, MiniCD e CDCard duplication, replication with silkscreen or digital printed label. Click here


Typography Printing Price List
Show price list for offset printing from busines cards to posters. Click here


Orders / Estimates / Send File
To proceed with an order first receive a free estimate. Send files from here. Click here
Address Office

Get organized with Centromedia Address Office ! It's a practical multiplatform telephone and address book that allows you to quickly and easily manage addresses, phone numbers, URLs, AIM, ICQ and Email addresses. Address Office can quickly find what you are looking for. The program is really simple to use and lets you protect your data with a password. Centromedia Address Office helps you in your daily work at the office or at home and can follow you everywhere in your Laptop.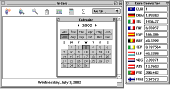 Address Office is integrated with the Internet, allowing you to connect with Web pages and send Email using your favorite Email and browser software. The program also helps you to dial phone numbers by reading them out loud (through the speaker) or through your modem and has a most useful calendar that appears in a small separate window.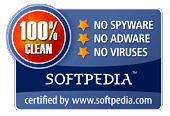 You can easily import and export addresses for the principal Email clients, Word processors and Excel.
International
Phone numbers are automatically dialed with the correct Country Code.
Address Office comes directly with 5 languages built-in, so that every one can use and understand it (English, German, Italian, French, Spanish).
Plug-Ins
The plug-in architecture can easily extend the function, add languges, and add your personal Splash Screen. You can distribute it with your personal publicity.
Statistics
Build easily statisctics of your Addresses.
Multiplatform
There are no limits to exchange your archives between other offices and friends. Every version is released for different operating systems like: MacOSX, MacOS 8.1-9.1, Microsoft Windows.
Main features
Multiplatform (Macintosh and Windows)
Multilingual (English, German, French, Spanish, Italian)
Print & Email Mailinglist generator
Advanced security protection user/master
Microsoft, faxSTF, eCard / vCard compatibility
Postal Codes, Statistics, Calendar, Euro Converter, Calculator
Software Update Engine
Compatible with EU and USA laws for privacy agreement
Expanding possibilities with Plug-Ins, Startup and Shutdown items.
Automated for digital and analog addresses
Autodial with country-code
Import/Export
Many many more...
License
System Requirements
Apple MacOS 8.1 - 9.2
Apple MacOS 9.2 - 10.2 (Carbon)
Microsoft Windows 95 - XP
Mailing list
Click here to receive automatically notice when new versions are released.
Download
Apple MacOS X (version 4.0)

Apple MacOS 8.6 - 9 (version 4.0)

Microsoft Windows 95 - XP (version 4.0)